Designer Curtains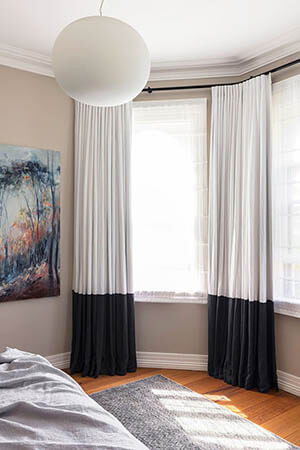 Custom designed and made window dressings
Dress your windows with custom made, designer curtains and drapes.
Curtains and drapes add comfort and a dramatic flair to any home. At P&S Drapes there's a huge range of inspiring fabrics, colours and designs for made to measure window dressings that control light, provide insulation and privacy.
Options you can consider:
Sheer curtains
Lined curtains or drapes
Curtain tracks
Pelmet/valances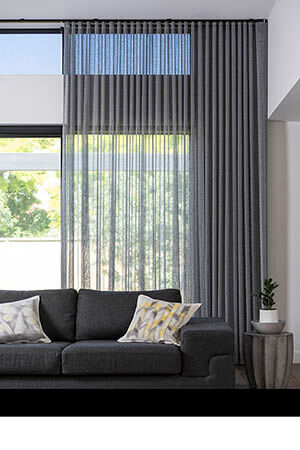 These are best suited in the home to living and dining rooms, bedrooms and home theatre. Also suitable for commercial uses.
Benefits at a glance:
Insulation and blockout
Huge range of fabrics and colours to suit your style
Control light and privacy
Multiple configurations
P&S Drapes in Northcote are window furnishing specialists and will provide expert advice on the best curtains and blinds for your home.
Futureproof with motorisation
More and more houses and workspaces are being built with motorisation in mind. It's easy to integrate window furnishings into your home or building automation system., maximising your heating and cooling savings and setting up your living and working areas just the way you like it, effortlessly and automatically.